Quests are a build-up events that form the storyline of Bugsnax. The main story quest is to find out what happened to Elizabert Megafig - which is the (only established) motivator to gather everyone back to Snaxburg and perform Interviews.
The game is build up in the main story line of events and the conclusion of finding Elizabert, main quests per character that results into them returning to Snaxburg, side quests per character to learn more about them and the interviews. Side quests and interviews are optional to complete the game.
| | | | |
| --- | --- | --- | --- |
| Story Events | Main Quests | Side Quests | Interviews |
| | | | |
Story Events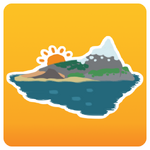 Story Events, on a technical level, are events in Snaxburg that become available when all accessible Grumpuses are back to Snaxburg and will open the possibility of the next group. It basically closes off a chapter for the next one.
They are to be considered quests tied to Filbo - who otherwise has no side quests.
These quests are mostly dialog character-driven story development, the Journalist having little shown input and actual gameplay is limited.
Main Quests
Main Quests are a collection of tasks given by the expeditionaries to The Journalist in order to convince them to return to Snaxburg. Back to the camp, the expedtionaries can be interviewed which required for the story to reach its conclusion. Every Main Quest has about three tasks and every task has its own artwork in the Journal.
The tasks given go hand-in-hand with the expeditionaries giving them, providing inside in them as characters and story-wise their "issue", which continues in their Side Quests. Many tasks involve catching specific Bugsnax.
Upon return to Snaxburg, half of the characters have an "aftermath" in which they are confronted with characters they have a relationship to. The journalist simply watches it unfold.
| | |
| --- | --- |
| Aftermath | Gramble • Triffany • Cromdo • Floofty • Shelda |
| No Aftermath | Wambus • Beffica • Wiggle • Chandlo & Snorpy |
Side Quests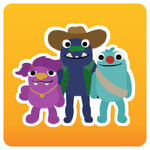 All Character Side Quests are optional - when uncompleted the ending of a character is dependant on player's performance at the game's conclusion.
Interviews
Interviews are required to be conducted to complete the story.