We're a collaborative community website about Bugsnax that anyone, including you, can build and expand. Wikis like this one depend on readers getting involved and adding content. Click the "ADD NEW PAGE" or "EDIT" button at the top of any page to get started!
What is Bugsnax?
Bugsnax
is a mouth-watering adventure game created by
Young Horses
hailing from Chicago, Illinois.
Bugsnax
was released on November 12th, 2020 on PlayStation 5, PlayStation 4 and via the Epic Games Store with versions for PC and macOS.
"Bugsnax takes you on a whimsical adventure to Snaktooth Island, home of the legendary half-bug half-snack creatures, Bugsnax. Invited by intrepid explorer Elizabert Megafig, you arrive to discover your host nowhere to be found, her camp in shambles, and her followers scattered across the island alone... and hungry! 's up to you to solve the mysteries of Snaktooth Island: What happened to Lizbert? What are Bugsnax and where do they come from? But most of all, why do they taste SO GOOD?" ~ from the press kit
The theme for Bugsnax is It's Bugsnax!
Meet some of the Bugsnax!
Welcome to the Wiki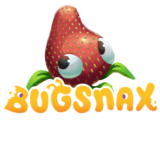 Need help editing on the Wiki?
Useful links:
Admin: Sirpunalot
Admin: PepperSupreme
Admin: Axolotl_buddy
Fandom's Community Central
!